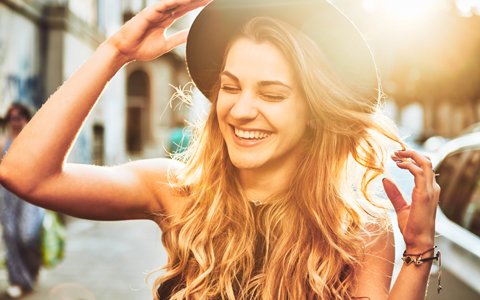 A beautiful smile is a key component of overall appearance. With advancements in cosmetic dentistry, there are several options available to enhance the appearance of teeth.
Dental veneers and teeth whitening are two popular options for improving the aesthetics of teeth, but they are fundamentally different procedures that offer unique benefits. Let's explore the key differences between dental veneers and teeth whitening to help you make an informed decision on which option is best for you.
What Are Dental Veneers?
Dental veneers are thin shells of porcelain or composite resin that are custom-made to fit over the front surface of teeth. They are designed to improve the appearance of teeth by altering their shape, size, color, or length. Dental veneers are a permanent cosmetic solution that can address a wide range of dental issues, such as stained or discolored teeth, chipped or broken teeth, misaligned or uneven teeth, and gaps between teeth.
What is Teeth Whitening?
Teeth whitening, also known as teeth bleaching, is a cosmetic dental procedure that aims to lighten the color of teeth and remove stains or discoloration. Teeth whitening can be done in a dental office or at home using over-the-counter whitening products or professional whitening kits provided by a dentist.
Teeth whitening is a non-invasive and relatively simple procedure that can enhance the brightness and whiteness of teeth, giving them a more youthful and attractive appearance.
Veneers vs. Teeth Whitening
While both dental veneers and teeth whitening have similar effects—a whiter, brighter smile—they are very different procedures. They differ in terms of process, purpose, and permanence.
Process
Veneers
The process of getting dental veneers typically involves multiple visits to the dentist. During the initial consultation, the dentist will evaluate your oral health and discuss the desired outcome.
Then, the dentist will prepare the teeth by removing a small amount of enamel to create space for the veneers. Impressions of the teeth are taken to create custom veneers that perfectly fit the patient's teeth.
In a subsequent appointment, the veneers are bonded to the teeth using dental cement, and final adjustments are made to ensure a comfortable and natural-looking result.
Whitening
In contrast, teeth whitening may not involve as many appointments as dental veneers. There are different methods of teeth whitening, including in-office whitening, take-home whitening kits, and over-the-counter whitening products.
In-office whitening involves the application of a high-concentration bleaching agent directly to the teeth followed by activation with a special light or laser.
Take-home whitening kits typically involve the use of custom-made trays that are filled with a lower-concentration bleaching gel and worn over the teeth for a specified period.
Over-the-counter whitening products usually come in the form of whitening strips, gels, or toothpaste, and contain a lower concentration of bleaching agents compared to professional whitening products.
Purpose
Dental veneers are primarily used to address cosmetic issues related to the shape, size, color, or alignment of teeth. Dental veneers are versatile; they can provide a dramatic transformation and create a perfect, symmetrical smile.
On the other hand, teeth whitening is specifically aimed at brightening the color of teeth and removing stains or discoloration. It is ideal for patients who have relatively healthy and well-shaped teeth but want to enhance their natural color.
Permanence
Dental veneers are a permanent solution as they require the removal of enamel from the teeth and the bonding of veneers with dental cement. Once veneers are placed, they cannot be reversed or removed, only replaced.
In contrast, teeth whitening is not a permanent solution; the results can fade over time with regular wear and tear, diet, and other factors.
Ready for a Beautiful New Smile? Call West Lakes Dentistry Today!
Dental veneers can easily give you a beautiful, bright new smile. Give West Lakes Dentistry a call today to see if veneers will work for you!