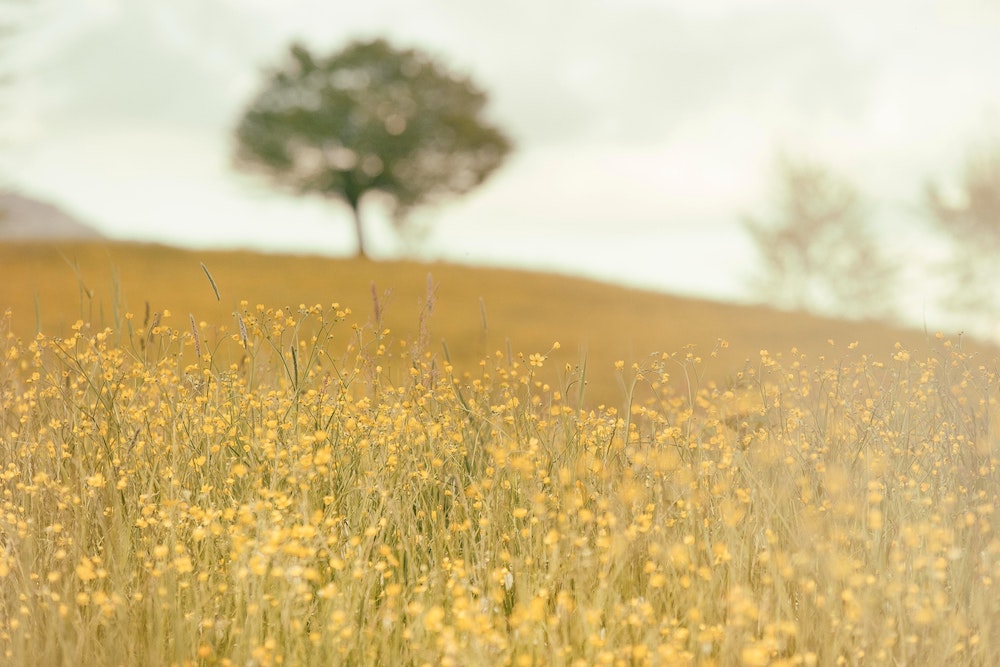 Beautiful Veneers in Mound and Chaska
Get your Veneers pricing & information guide
Fill out the form below and we will email/text you the guide along with a
$300 savings offer!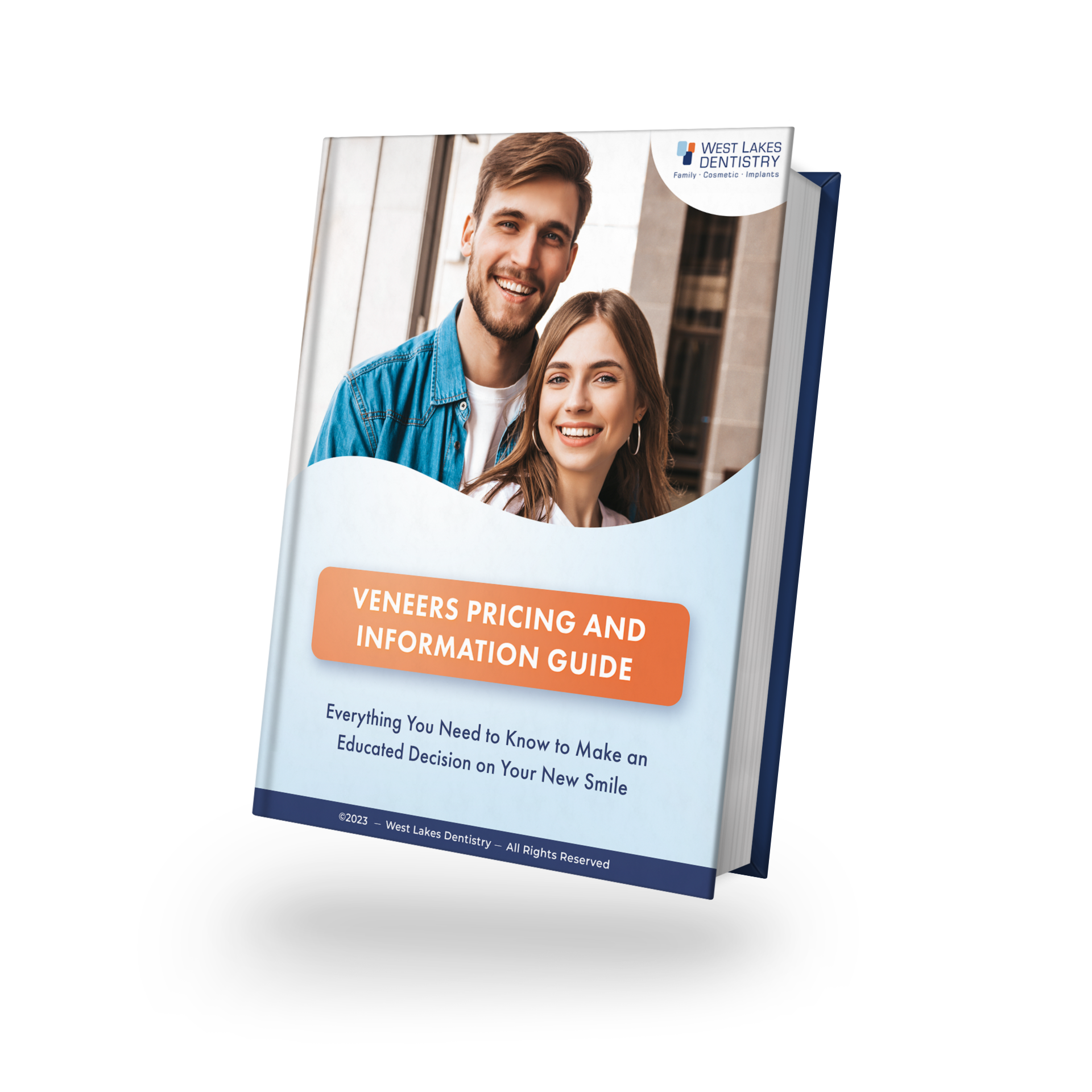 This Guide Will Include
Veneer Options
Pricing Factors
$300 Savings
And More!
Get your confidence back with a brand new smile in as little as two office visits at West Lakes Dentistry! Our experienced dentists will help correct common issues such as stubborn stains, gaps between teeth, or even teeth that are uneven. Dental veneers are a great option for those looking to tweak their smiles, including whiter teeth!

What Are Dental Veneers?
Dental veneers are a quick, easy option for those looking to correct their smiles from stubborn stains, gaps between teeth, and even mild misalignment. With proper care, your veneers can last for years. We can give you the snap-on-smile you've always wanted in less time than other dental services such as crowns.
Veneers generally cover the front teeth, allowing effective results with minimal intrusion. A small portion of enamel is removed to allow for the perfect fit of your veneers. This painless process is quick but is also permanent, enamel does not grow back. However, porcelain veneers give a natural, beautiful appearance that can last for many years!
Porcelain Veneers
Porcelain is a wonderful material for teeth because of its natural, translucent appearance and strength. When bonded directly onto your teeth, porcelain veneers create a sturdy tooth-like structure. We can even adjust the exact color of your veneers for a perfect match to your existing teeth! In just a few office visits, you'll leave our office with a brand-new smile that you can be proud of.
By using advances in technology, such as the intraoral 3D scanner, we will create an accurate 3D image of the current condition of your mouth. Then, our dentist will design your new veneers! This allows for open communication with our patients; you will collaborate with us in real-time for your perfect snap-on smile.
Why Get Dental Veneers?
Veneers can create a perfect smile for patients who are unhappy with the appearance of their teeth. Dental veneers are an ideal way to fix cracks, cover stains, fill gaps, and straighten teeth all at once.
Benefits of Porcelain Veneers
With so many options available these days, it's easy to get confused. Luckily, it's our job to help you make the right decision for your goals and budget! Our experienced, friendly dentists can walk you through your options during your visit, but in the meantime, here's a breakdown of what you can expect from your porcelain veneers.
A Natural Appearance
Porcelain is incredibly similar to our teeth for its natural, translucent appearance. This type of veneer is crafted with utmost precision in a laboratory, which also gives us control over the exact color our patients are looking for! Feel free to brighten up your smile precisely to your liking. Because of this, no two veneers are the same.
Gum Approved
You won't have to worry about gum irritation with porcelain veneers. These veneers are made so accurately that they fit just like a glove over your existing teeth. This means that you won't experience any sort of dark lines or gum discoloration from your custom veneers. Brush them just like you would your existing teeth, and they can last you for years to come!
Stain Resistant
If teeth whitening isn't working on a troublesome stain, then you'll have peace of mind knowing that porcelain veneers are naturally stain-resistant! We recommend that you still see us every 6 months for a professional cleaning and checkup because, with proper maintenance and care, your veneers can stay white and strong for more than 15 years!
Brighten Your Smile
Veneers are a great option for those looking for whiter teeth! However, it's important to note that the color of your veneers can't be changed after placement. So we recommend getting a professional whitening treatment beforehand to ensure that your veneers match the shade that you want.
Less Invasive Than Crowns
A dental crown covers the entire tooth, protecting it from bacteria or further damage if it's already compromised in some way, like after receiving a root canal. Veneers are only applied to the front of our teeth. The process of installing veneers is much gentler than that of crowns because crowns require much more tooth shaping to fit correctly.
A One-of-a-Kind Look!
Teeth are unique to every individual, and so are our dental veneers! You can create a custom look that no one else has in just a few office visits. You can even choose the shade of your veneers, as well as their overall appearance. It's never been easier to customize your smile.
Improved Oral Health
Cracks, breaks, and stains in teeth can all lead to further dental problems. Veneers provide a layer of protection for your teeth, to prevent the discomfort of tooth sensitivity, and to protect the front of your teeth where the enamel is lacking.
How Do Porcelain Veneers Work?
Porcelain veneers are primarily placed on the front teeth, giving a beautiful appearance when we smile! We believe in transparency when it comes to our patients and our practice, so here's what you can expect from your veneer treatment.
Diagnosis and Treatment Plan
Your first visit with us will consist of a full examination and cleaning. It's common to undergo X-rays and 3D scans during this process, too. This allows our dentists to get an understanding of the current condition of your teeth while discussing your personal goals. From there, our dentists will make a custom roadmap for you!
If you're currently not in the best health, our priority is to treat those issues before moving on to making your custom veneers. Broken teeth can worsen, inflamed gums can be painful, and infections can spread—even to other parts of the body! That's why it's so important to visit us regularly, to stop problems before they occur.
Tooth Preparation
To prepare your teeth for your custom veneers, our dentist will have to remove some of your tooth's enamel to match the thickness of your porcelain veneers. This allows for a seamless transition of your new smile! While we wait for your veneers to be made, a temporary veneer can be placed, and they usually last for a couple of weeks.
These temporary veneers can also allow you to test-drive your new smile, so be sure to let us know if you'd like to give them a trial run before committing to the final, permanent version! We want you to communicate with us about your new look, which is why we use advances in technology to make that process easier for everyone involved.
Veneer Placement
When it's time to place your veneer, it's common for our dentists to test the fit of your new porcelain veneers. They will probably trim your veneers before permanently cementing them into place. Our dentists may do this a couple of times before being satisfied with your custom fit; this ensures everything is lined up wonderfully!
This bonding process can also allow our dentist to adjust the shade of your veneer by using different colors of dental cement. These veneers are truly customizable, and no two porcelain veneers will look the same! Our teeth are as unique as our fingerprints, so why should our crowns or veneers be any different?
Maintaining Your Veneers
With proper care and maintenance, your veneers can last anywhere between 10–20 years or more! We will send you home with the appropriate resources to care for your new veneers and your existing teeth. For transparency's sake, here's a list of things that you should be prepared for when it comes to taking care of your new veneers:
Brush twice a day. While your new veneers may be stain-resistant, you should still brush them just like you normally would brush your teeth! You can also use mouthwash as directed and should floss regularly.
Visit us every 6 months. There's nothing quite like a professional cleaning. We remove 40% more debris than any at-home treatment. Plus, frequent visits allow us to keep track of your overall health and the condition of your veneers.
Avoid biting on hard items. While it may be tempting to use your teeth to open packaging or to cut off tags, we highly suggest that you do not do this. Your veneers are prone to chipping and damage from direct, hard bites.
If you do damage your veneers, call us! Accidents happen, and we are here for you! Porcelain veneers are easier to fix than dental crowns or bridges, and we can have your veneers repaired or replaced in no time!
I love this office! EVERYONE is friendly and approachable. I'm not someone who enjoys the dentist, at all. Each and every technician as well as Dr. Miner, all take the time to reassure me and make me feel comfortable. They also won't recommend unnecessary procedures. They recommend only the things you need, so I trust them with my health!
– Amy T.
Common Questions About Dental Veneers
Porcelain veneers are a great option for those looking to whiten their teeth, change the appearance of their teeth, correct gaps between teeth, or make their teeth look longer. Below are some common concerns about dental veneers. Feel free to call West Lakes Dentistry with any further questions.
Will Veneers Work for Me?
The health of our patients is our priority, so we will make sure your oral health is at its best before proceeding with veneer treatment. Cavity-ridden, decayed, or otherwise damaged teeth will need to be treated before we can start the process of your new veneers. This ensures the success of your new veneers while making sure our patients are properly taken care of.
Porcelain veneers may be for you if you'd like to fix mild to moderate issues:
Chipped teeth.
Gaps between teeth.
Misshapen teeth.
Darkened/stained teeth.
Are Porcelain Veneers Permanent?
Yes, porcelain veneers are permanent because they require the removal of some of the tooth's enamel. Enamel does not grow back; once it is gone, it is gone for good. However, porcelain veneers can last for quite a long time, with proper care, and are easier to fix than dental crowns or bridges.
Are Veneers Comfortable?
The flawless porcelain we use to make veneers makes them smooth, strong, and comfortable. Our advanced technology makes sure that the veneers fit with your current teeth and are sculpted to how you want them. They will fit securely and seamlessly into your smile without being uncomfortable. Throughout the day, you should not notice a difference in the touch, feel, and functionality of the veneers compared to your current teeth!
How Long do Veneers Last?
With proper precautions such as routine visits with us every 6 months and appropriate at-home care, you can expect your veneers to last anywhere between 10–20 years or more! It is possible to chip or damage your veneers because they are quite thin and only sit on the front of your teeth, so avoid biting tough foods with them.
Do Dental Veneers Require Special Care?
You don't have to fuss with anything or change your at-home routine. You should brush and floss daily, and you can even use antimicrobial mouthwash with your veneers. We recommend that you see us every 6 months for checkups and cleanings because it's been proven to extend the life of your veneers.
How Much Do Veneers Cost?
Because veneers are seen as a cosmetic choice, most insurance companies will not cover the cost of veneers. However, at West Lakes Dentistry, we offer affordable payment options for all of our patients so that you can get the care that you need and deserve while sticking to your budget.
Schedule Your Appointment Today!
If you're curious about dental veneers or have any other questions about the services we provide and are ready for your consultation, give us a call today to schedule your appointment!