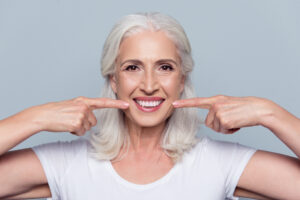 If you've been considering dental implants for teeth replacement, you may hesitate for various reasons. Perhaps you're unsure about the procedure, concerned about the cost of dental implants, or questioning their overall value. 
Did you know that dental implants offer a multitude of benefits that extend beyond mere aesthetics? They can significantly improve your oral health and quality of life. 
Dental implants are a valuable investment in your smile and overall well-being, from the long-term preservation of jaw bone health to the restoration of chewing abilities and the protection of surrounding teeth. Read on as West Lakes Dentistry in Chasta, MN, explores compelling reasons you shouldn't put off getting tooth implants.
Dental Implants Preserve Jawbone Health
Dental implants play a crucial role in preserving jaw bone health. When a tooth is lost, the underlying jaw bone is no longer stimulated, leading to bone loss and deterioration over time. Dental implants mimic the natural tooth root because they are surgically placed in the jawbone, providing the necessary stimulation to prevent bone resorption, promoting stability, and preventing further bone loss. 
Dental Implants Enhance Facial Appearance
Dental implants play a crucial role in sustaining facial integrity and appearance. When natural teeth are lost, the jawbone can deteriorate, leading to a sunken facial appearance and a loss of facial support. Tooth implants help preserve the jawbone by providing stimulation and preventing bone loss. 
This maintains the structural integrity of your face, supporting natural contours and preventing the sagging of facial muscles. With dental implants, you can enjoy a restored smile that enhances your facial features and helps you maintain a youthful appearance.
Implants Restore Chewing and Speaking Abilities
When natural teeth are missing or damaged, it can significantly impact your eating and speaking ability. Dental implants provide a stable and durable foundation for artificial teeth, allowing you to bite, chew, and speak confidently and easily, enhancing oral functionality. This improves your quality of life and promotes proper digestion, affecting your overall well-being.
Implants Prevent Shifting 
Implants prevent dental shifting and help maintain proper alignment. When a tooth is lost, adjacent teeth can shift into the empty space, leading to misalignment and bite problems. Dental implants act as stable anchors, filling the gap and preventing neighboring teeth from shifting. 
By maintaining proper alignment, implants help preserve the natural position of teeth, supporting a healthy bite and optimal jaw function. This prevents uneven wear, jaw pain, and TMJ disorders1
Dental Implants Protect the Health of Surrounding Teeth
Unlike traditional tooth-supported bridges, implants do not rely on adjacent teeth for support. This means that neighboring healthy teeth are not altered or compromised. By preserving the integrity of surrounding teeth, implants help maintain their strength and stability. 
Dental Implants Provide Cost-Effective, Long-Term Solutions
Dental implants provide a cost-effective long-term solution for tooth replacement. While the upfront cost may be higher than other options, such as bridges or dentures, implants offer significant savings in the long run. 
Unlike removable prosthetics like dentures, implants are designed to be a permanent solution, eliminating the need for frequent replacements or adjustments. 
With proper maintenance, implants can last a lifetime, reducing ongoing dental expenses and providing a durable and reliable tooth replacement option. Investing in dental implants can result in long-term cost savings and a more satisfying and hassle-free oral health solution.
Dental Implants Restore Confidence
By replacing missing teeth and restoring a complete and healthy smile, dental implants can positively impact your self-image, making you feel more comfortable and secure in social interactions. Your improved appearance and restored oral functionality can boost your self-esteem, increase confidence, and improve your overall quality of life.
Don't put yourself at risk for long-term dental health issues by putting off dental implants. Dental implants are designed to improve your quality of life – from protecting the health and beauty of your smile, improving your chewing and speaking abilities, preventing misalignments, and safeguarding the stability of surrounding teeth to preserving overall jawbone health. 
At West Lakes Dentistry in Chaska, MN, dental implants stand out as a cost-effective and long-lasting option compared to other procedures. Our professional dental practice provides exceptional implant services and comprehensive services for your entire family. With our experience and dedication, West Lakes Dentistry is your all-in-one dental office, catering to all your family's oral health needs. 
Ready to improve your life with dental implants? Request an appointment with West Lakes Dentistry today!