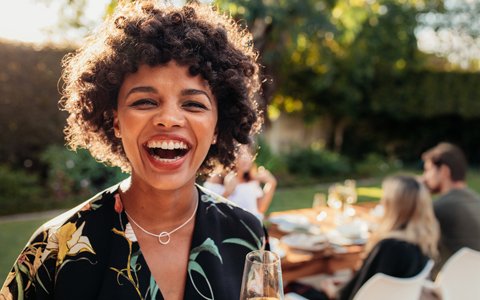 Tooth decay is a common problem that affects people of all ages. It occurs when the bacteria in your mouth produce acids that eat away at the enamel and dentin of your teeth.
If left untreated, it can lead to pain, infection, and even tooth loss. However, the good news is that tooth decay is largely preventable. By following some simple tips, you can protect your teeth and prevent tooth decay.
Top Ten Ways to Prevent Tooth Decay
1. Brush and Floss Regularly
The most effective way to prevent tooth decay is to maintain good oral hygiene. Brush your teeth twice a day with fluoride toothpaste and floss daily. Brushing removes the plaque and bacteria from the surface of your teeth, and flossing cleans between the teeth, where the brush can't reach.
2. Use Fluoride Toothpaste
Fluoride is a mineral that helps prevent tooth decay by strengthening the enamel of your teeth. Use fluoride toothpaste to give your teeth an extra layer of protection. Look for products that have been approved by the American Dental Association (ADA).
3. Limit Sugary and Acidic Foods and Drinks
Sugary and acidic foods and drinks are the main culprits behind tooth decay. The bacteria in your mouth love sugar and use it to produce acid that eats away at your teeth. Limit your intake of sugary and acidic foods and drinks such as candy, soda, and fruit juices. If you do indulge in these treats, brush your teeth afterward or rinse your mouth with water to help remove the sugar and acid.
4. Drink Plenty of Water
Drinking water helps wash away food particles and bacteria from your mouth. It also helps to neutralize the acid in your mouth. Make sure to drink plenty of water throughout the day, especially after meals.
5. Chew Sugar-Free Gum
Chewing sugar-free gum stimulates the production of saliva, which helps neutralize the acid in your mouth and washes away food particles. It also helps to strengthen the enamel of your teeth. Look for gum that contains xylitol, a natural sweetener that has been shown to reduce the risk of tooth decay.
6. Get Regular Dental Check-Ups
Even if you brush and floss regularly, it's still important to visit your dentist for regular check-ups. Your dentist can spot early signs of tooth decay and treat them before they become a bigger problem. They can also provide you with advice on how to improve your oral hygiene and prevent tooth decay.
7. Consider Dental Sealants
Dental sealants are a thin plastic coating that is applied to the chewing surfaces of your back teeth. They help to seal out food particles and bacteria that can cause tooth decay. Dental sealants are most commonly used in children, but adults can benefit from them as well.
8. Quit Smoking
Smoking not only increases your risk of cancer and other health problems, but it also increases your risk of tooth decay. Smoking can cause gum disease, which can lead to tooth loss. If you smoke, consider quitting to improve your overall health and protect your teeth.
9. Eat a Healthy Diet
A healthy diet can help prevent tooth decay by providing your body with the nutrients it needs to maintain healthy teeth and gums. Eat a balanced diet that includes plenty of fruits, vegetables, lean protein, and whole grains. Avoid sugary and acidic foods and drinks, which can erode your tooth enamel.
10. Ask Your Dentist About Fluoride Treatments
Fluoride has been shown to help strengthen your teeth. Lots of city water is treated with fluoride, and your toothpaste also likely has fluoride in it. However, if you find you're prone to cavities or decay, you might benefit from a fluoride treatment at the dentist. These treatments are a direct application of fluoride, usually in foam or gel form, and they're a quick and easy way to protect your teeth.
Call West Lakes Dentistry to Schedule a Cleaning Today!
Tooth decay is a preventable condition that can be avoided by practicing good oral hygiene and visiting your dentist regularly. If you're worried about tooth decay, visit West Lakes Dentistry for a cleaning and check-up. We help you keep your teeth beautiful, healthy, and strong for years to come.