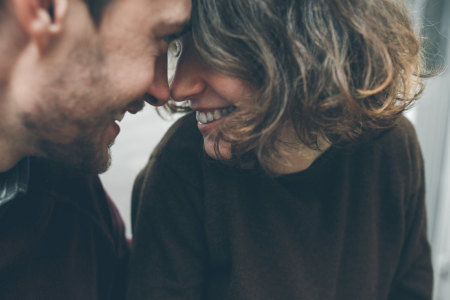 A root canal involves removing the infected pulp from the inside of a tooth to alleviate pain and save the tooth from extraction. A root canal, also known as endodontic treatment, can seem scary, but at West Lakes Dentistry, there's no need to worry. Our caring and experienced team will guide you through the process.
You may also be wondering when someone would need a root canal. Root canals are typically recommended when the pulp—the soft tissue inside the tooth that contains nerves, blood vessels, and connective tissue—becomes infected or damaged. Several situations might warrant a root canal.
Tooth Decay
Tooth decay, also known as dental caries or cavities, is one of the most common reasons a person might need a root canal. When tooth decay progresses beyond the enamel and dentin layers of the tooth and reaches the pulp, it can cause infection and inflammation. This leads to severe toothache, sensitivity to hot and cold temperatures, and swelling around the tooth.
A root canal can remove the infected pulp, clean the root canal system, and seal the tooth to prevent further infection and save the tooth.
Dental Trauma
Dental trauma, such as a cracked or broken tooth due to an accident, injury, or biting on a hard object, can expose the pulp to bacteria and cause infection. In some cases, the trauma may be severe enough to damage the pulp directly, leading to the need for a root canal to remove the infected pulp and restore the tooth's health and function.
Tooth Abscess
A tooth abscess is a pocket of pus that forms at the root of a tooth as a result of a bacterial infection. It can cause severe pain, swelling, and fever, and may require a root canal to drain the abscess and remove the infected pulp. Failure to treat a tooth abscess promptly can lead to serious complications, such as the spread of infection to surrounding tissues and even systemic health issues.
Lots of Dental Procedures
Sometimes, a tooth may require multiple dental procedures, such as fillings or crowns, which can weaken the tooth's structure and compromise the health of the pulp. If the pulp becomes infected or damaged as a result of repeated dental treatments, a root canal may be necessary to remove the infected pulp and restore the tooth's integrity.
Cracked or Fractured Tooth
A cracked or fractured tooth can expose the pulp to bacteria and cause infection. Depending on the severity and location of the crack or fracture, a root canal may be needed to remove the infected pulp and prevent further damage to the tooth. In some cases, a crown or dental restoration may also be required to protect the tooth after the root canal procedure.
Dental Reabsorption
Dental reabsorption is a condition in which the body's immune system attacks and breaks down the tooth structure. Dental reabsorption is rare, but can occur due to various factors, such as trauma, inflammation, or infection, and may require a root canal to remove the infected or damaged pulp.
Overall, a root canal works to protect your tooth from dangerous infection and decay. Any situation where the pulp of the tooth is exposed to bacteria, damaged, or infected—including tooth decay, dental trauma, tooth abscess, repeated dental procedures, cracked or fractured teeth, or dental reabsorption—might require you to get a root canal to keep your teeth and mouth healthy.
Call West Lakes Dentistry to make your appointment today
If you have any kind of persistent tooth pain or sensitivity, that may be a sign you need a root canal. Make an appointment with West Lakes Dentistry to get it checked out—whether or not you end up needing a root canal, dental pain is always a sign that you should see your dentist.