welcome to

West Lakes Dentistry!

Here, you'll find an enthusiastic team of dentists who are both knowledgeable and compassionate and a positive atmosphere that allows you to get the care you need without making you feel like just a number. We take time every morning to discuss the patients coming in that day and how we can make them feel welcome. We hope you feel at home with us! Your health and happiness are of the utmost importance to our team. We offer many amenities, services (including implant dentistry!), and patient-to-doctor discussions all in the name of giving you a unique and delightful experience.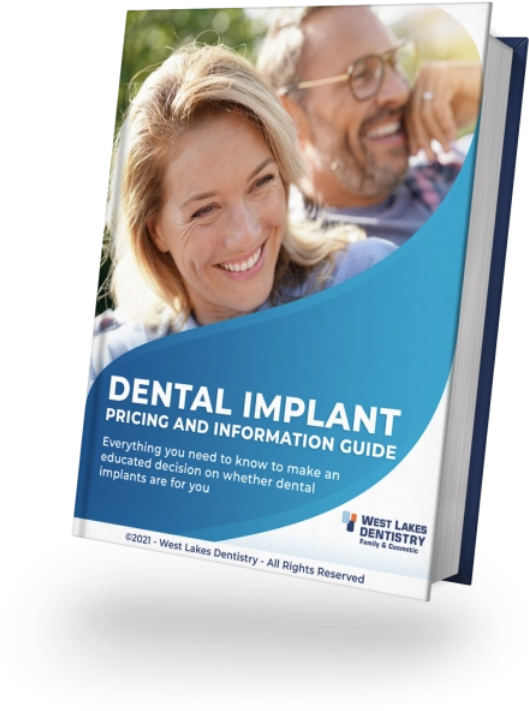 download our dental implant pricing & information guide
Fill out the form below and we will email/text you the guide along with a
$350 savings offer!
What Our Patients Say
I love this office! EVERYONE is friendly and approachable. I'm not someone who enjoys the dentist, at all. Each and every technician as well as Dr. Miner, all take the time to reassure me and make me feel comfortable. They also won't recommend unnecessary procedures. They recommend only the things you need, so I trust them with my health!
-Amy T.
The people here were kind and very helpful when it came to an emergency tooth pain. They listened to me, fit me in for an appointment, and had me scheduled for a tooth extraction within a week. They gave me all the meds necessary to keep me out of pain, and to keep it from getting worse. I'm very grateful for their services! They were wonderful! And again, thank you!
-Briana H.
My first visit was professional, positive, and so thoroughly productive! I was completely impressed from the x-rays to the dentist's evaluation and recommendations.
-Robin K.
The team at West Lakes Dentistry is awesome! From my initial phone call to schedule my first appointment to the appointment itself everything was so personable. My dental hygenist was friendly and nice. Best of all, she was gentle on my teeth and gums during the check-up, always making sure I was comfortable. The whole experience was great and I'm looking forward to going back!!
-Jenny R.


1
What Sets Us Apart

Kois Center
The Kois Center is a prestigious postgraduate school for dentists who want to enhance their skills and push the boundaries of known practices. It is a center for dentists who are dedicated to giving their patients care that is:
Safe.
Affordable.
Accurate.
Effective.
Fast.
Long-lasting.
We strongly believe all dentists should strive to provide the best possible care for their patients. Following this belief, our dentists have spent many hours in post-graduate education, including at the Kois Center—all so they can serve you better! Our dentists stay up-to-date on the latest dental technologies and techniques so that they can provide our patients with advanced and comprehensive dental care.

patient education
Every member of our team genuinely cares about your health and comfort. We strive to help you become more knowledgeable about how you can achieve and maintain excellent oral health for years to come Dentistry can be a scary experience for some patients, but we want to assure you that our practice is founded on patient education and empowerment. We take the time to educate each patient about their oral health condition and treatment options to make informed decisions about their care. We believe that when patients are educated and empowered:
They are more likely to take ownership of their oral health.
There will be positive changes in their dental hygiene habits.
There are better overall patient outcomes.

prevention
We truly believe in the old adage that "an ounce of prevention is worth a pound of cure." We focus on preventive dental care to help you avoid serious dental problems and financial burdens in the future. Our focus on prevention means we take a conservative approach to dental treatment and general dentistry in Mound. Treatment is second to prevention in our practice. We will always try to salvage your teeth whenever possible.

convenient
To provide you with convenient dental care, we offer various services tailored to meet your specific needs. We accept a broad range of dental insurance and offer payment plans to help make the dental care you need more affordable. We want quality dental care to be accessible to more clients. For scheduling, we offer evening and early morning appointments to fit your busy lifestyle.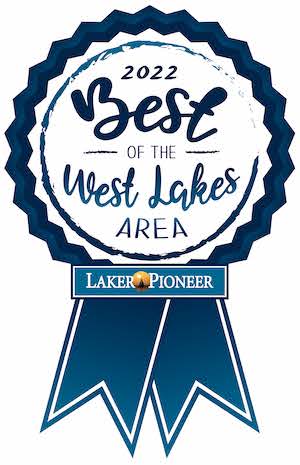 Contact Our Office Today!
Ready to get started with advanced dentistry?
Schedule an appointment
with West Lakes Dentistry today! When you visit our dentist's office in Chaska, we can help you achieve the smile of your dreams!
Fill out this short evaluation to see if YOU are eligible for dental implant treatment and what treatment would be best for you!