Celebrate with us as our offices focus during the months of March and April on Invisalign® clear aligners – how they work, who's a good candidate, and their benefits. Get all your questions about our Invisalign treatment answered and get fully educated by our team members before committing to the treatment.
Whether you had braces before and your teeth have shifted since, or you have misaligned teeth you've always wanted to fix, or your bite needs correcting, Invisalign can be a great solution.
Plus, during this month, YOU CAN SAVE $1,000 on your Invisalign treatment.*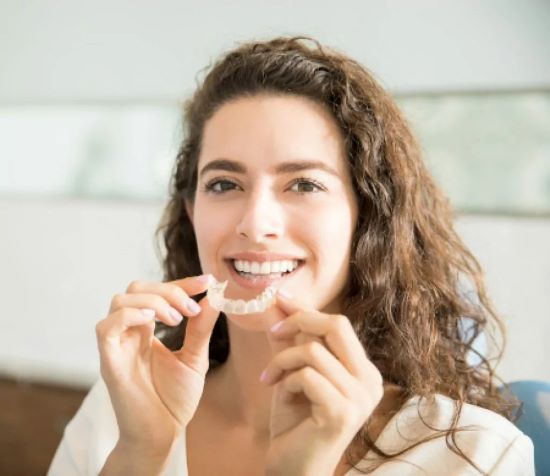 Set your Invisalign consultation with us and learn more how these clear aligners can help you.
REQUEST YOUR CONSULT
Email our Invisalign team – invisalign@westlakesdentistry.com
Contact our office nearest you – Mound: 952-472-7717 • Chaska: 952-361-3740
Or visit our Invisalign page to learn more.
*Cannot be combined with other offers or discounts. Expires 6/30/2023. Invisalign® is a trademark of Align Technology Inc or one of its subsidiaries or affiliated companies and may be registered in the U.S. and/or other countries.