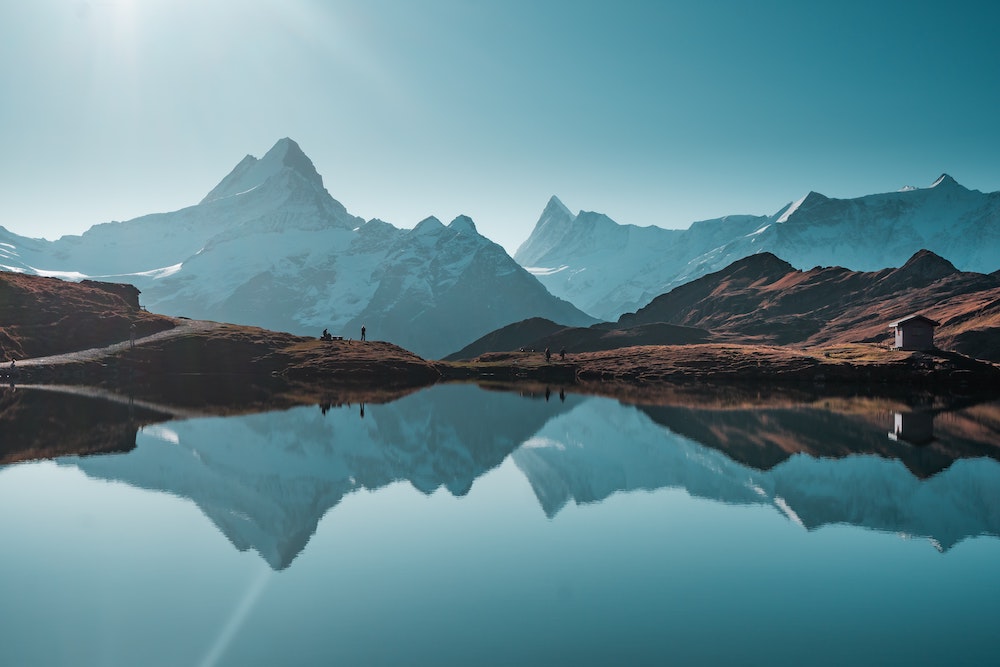 HYBRIDGE® DENTAL IMPLANTS IN MOUND

When you're missing multiple teeth it can be daunting to consider getting all of them replaced. West Lake's Dentistry is here to make it easier! Our Hybridge® Dental Implant Bridges replace an entire arch of teeth using only 5–6 implants! Tooth replacement with Hybridge is simple but it doesn't cut corners! Hybridge uses incredible technology to design and create each implant bridge so Hybridge implant bridges are incredibly accurate and natural-looking. Don't wait to get your new teeth!
Contact West Lakes Dentistry to get started with Hybridge® Dental Implant Bridges today.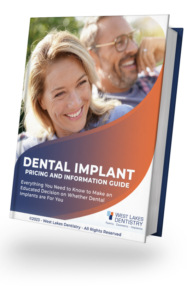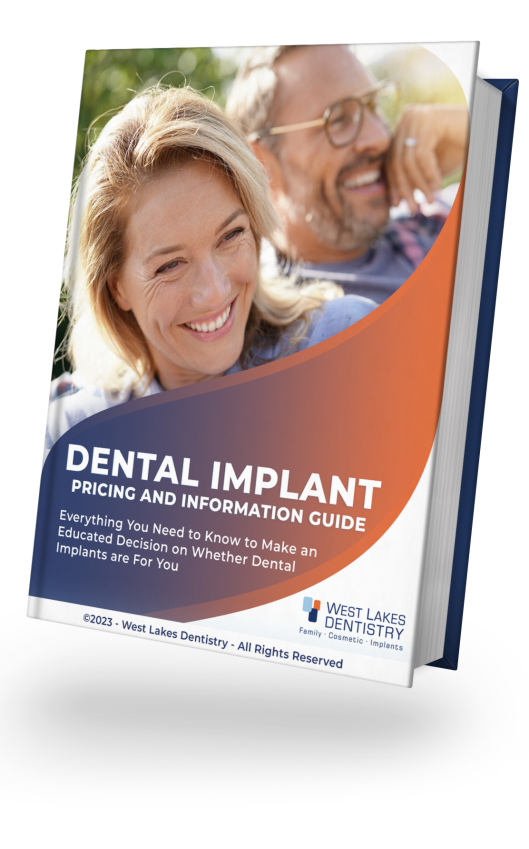 DOWNLOAD OUR DENTAL IMPLANT PRICING & INFORMATION GUIDE
Fill out the form below and we will email/text you the guide along with a
$350 savings offer!
What Makes Hybridge Unique?
Instead of sifting through dozens of implant dentists to find one that offers a quality treatment with results, Hybridge makes it easy to find great care! The Hybridge process is standardized throughout Hybridge implant providers. To become Hybridge providers, our dentists had to meet certain criteria to qualify. This assures patients that they're not getting their implant bridge care from just anyone, but from a truly qualified dental professional. Your oral health is in good hands!
Thanks to Hybridge innovative, patent-pending technology, patients can start benefiting from their implants in a short period of time. To start the process, you'll have a consultation with our team where we'll discuss your needs and your options. If we decide Hybridge is the best course of action, it is then a simple, efficient process. We'll place your implants and schedule a follow up visit for your final full arch prosthesis. In many cases, the process can be completed in just two weeks following the initial implant surgery!
By forming a partnership with Hybridge Dental Implants, West Lakes Dentistry is able to get the exact parts needed for each patient quickly. No mix-ups from multiple vendors. No parts that don't quite fit. Hybridge is a trusted name in the industry, and your safety and comfort are paramount throughout the treatment.
Hybridge has streamlined the dental implant process, allowing this life-changing treatment at a far more approachable price. By integrating a titanium fixture into your jawbone and attaching an abutment, we're able to connect a beautiful restoration that looks and performs like a natural smile.
Not only does our dental office accept most dental insurances, but we also have numerous financing options available to make sure that you can get the treatment you need without having to break the bank. Here at West Lakes Dentistry, we believe that your dental treatments are important for your confidence, overall health, and dental health. Hybridge® Dental Implant Bridges are worth every penny because of their incredible value. They last a long time and keep your gums, jaw, and face healthier. Plus, Hybridge has the assurance of quality and advanced practice which means you will get fantastic results from your investment.
My first visit was professional, positive, and so thoroughly productive! I was completely impressed from the x-rays to the dentist's evaluation and recommendations. – Robin K.
Benefits of Dental Implants
Dental implants provide many benefits for those who suffer from tooth loss. The dental implants in Hybridge treatments hold the same benefits including:
Long-Lasting Restoration: Hybridge implant bridges last longer than other options because they are built on dental implants. Just like a bridge spanning a river, dental bridges need a good foundation to last a long time. Our dental implants are made of strong titanium that can support a bridge for decades.
Improved Dental Health: These implant bridges will provide strength to your jaw by providing stimulation to the bone. This prevents bone deterioration common in those who have missing teeth or use traditional dentures. Hybridge implant bridges are different. They protect bone strength and provide stability for the rest of your mouth.
Appearance Appeal: This process will restore your smile and keep your face looking younger by strengthening your jaw and reducing wrinkles around the mouth. You will have a full smile that is straight and seamless. You'll attract compliments on your pearly whites from friends and family as you're able to attend functions again with confidence.
Low Maintenance: Because Hybridge implants are made from durable titanium, they will not need constant replacements like some other dental accessories. You do not have to take them out or put them back in, they are there to stay. All you have to do to care for them is maintain your daily brushing and flossing habits.
Faster Treatment: Unlike other implant bridge systems, Hybridge can give you your fully restored smile in a shorter amount of time. How is this possible? Hybridge has a strict process that is followed by all its providers, and this process streamlines the treatment timeline so that you get your results faster and safer.
Hear Real Patient Results
Fill out this short evaluation to see if YOU are eligible for dental implant treatment and what treatment would be best for you!
Schedule an Appointment Today!
Ready to have a full smile again? We're ready to help you with Hybridge® Dental Implant Bridges! Contact us today to schedule a consultation and we'll get you started. We love to see you smile!